"I AM THE WAY INTO THE DOLEFUL CITY,
I AM THE WAY INTO ETERNAL GRIEF,
I AM THE WAY TO A FORSAKEN RACE.

JUSTICE IT WAS THE MOVED MY GREAT CREATOR;
DIVINE OMNIPOTENCE CREATED ME,
AND HIGHEST WISDOM JOINED WITH PRIMAL LOVE.

BEFORE ME NOTHING BUT ETERNAL THINGS
WERE MADE, AND I SHALL LAST ETERNALLY.
ABANDON EVERY HOPE, ALL YOU WHO ENTER."

Who am I?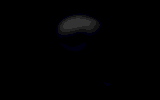 ENTER



Wow, site is still up? Guess people are visiting. Kind of back, updated some information. 9.6.2011